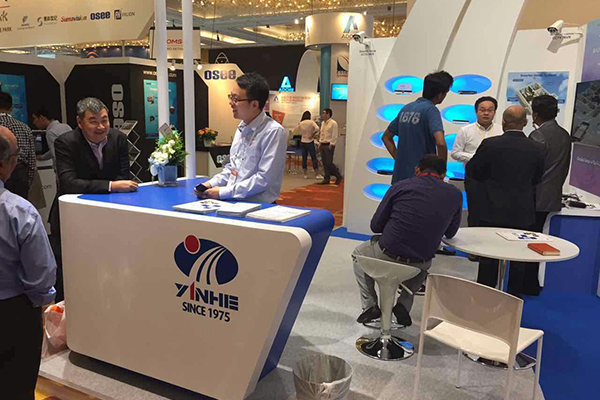 June 2-5 2015, Asia's leading event in the Broadcast Industry, BroadcastAsia2015, held at Marina Bay Sands in Singapore.As a professional provider of intelligent digital TV terminal equipment ,YINHE with its new products attended the exhibition.
In BCA YINHE unveiled the latest IPTV/ OTT complete solution, Android 4.4 tv box , monitoring system, the ultra 4K HD DVB receiver, smart home security systems and other new products, which fully demonstrate the the company's strength. These new products successfully attracted customers from Cambodia, Vietnam, Thailand, India, Indonesia, Singapore and other countries. Customers have known our products and successful case in detail, many of them have shown their cooperative intention on the spot.
After the exhibition, company quickly prepared the samples for testing according to customer's requirements.